About MBX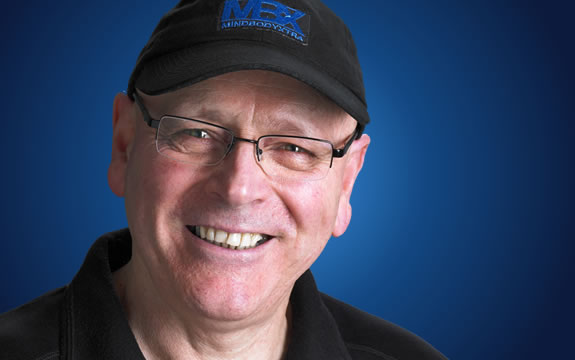 MBX is the work of former tennis professional player and coach, and elite physical and mind trainer Alan Close.
Over a career spanning 50 years, Al has become renowned for his ability to extract the absolute best from the people he works with.
A unique view point on the mind and it's relationship to body, it's link to performance, and it's ability to influence health has seen Al develop a method of therapy which has led to hugely significant results working with a plethora of people, from elite athletes, to Supreme Court Judges, Doctors, Nurses, Entertainers, CEOs, high profile business persons and the like.
Al regularly consults clients for a host of reasons, including Long term physical, musculo/skeletal, emotional, lifestyle, motivational and health wellbeing problems. His formal qualifications (see list below) allow him to tailor therapies to suit, but it is Al's work in the 'brain space' which separates him from other practitioners.
The 'applied meditation' model is the basis of Al's BLIP's (Base Line Internal Program's). The BLIP's simplify the process of concentration and is aimed at developing the awareness of your mind and the ability to focus when required, and in-turn switch off when needed also. Al's qualifications mean he has a depth of knowledge of the body and it's workings. He understands the impact the nervous system has on health, and the impact the mind and it's state of awareness can have on the nervous system.
Beyond this, his interest in the greater workings of the brain, extending to reading about practices such as NeuroPlasticity and NeuroLinguistic Programming, has rounded out his deep understanding of the human body and psyche, and further cemented the concept that being able to control, or harness your mind, gives way to building better performance, health and ultimately life.
Applied Health Example
As an example, let's look at Anxiety. Anxiety, common to almost all humans can be created by so many scenarios – choosing between cereal brands, what to wear, work pressures, relationship pressures, social pressures and more. Anxiety fast becomes stress in the body, producing the stress hormone cortisol (amongst others).
The long-term activation of the stress-response system and the overexposure to cortisol and other stress hormones that follows can disrupt almost all your body's processes. This puts you at increased risk of many health problems, including:
Further anxiety
Depression
Digestive problems
Headaches
Heart disease
Sleep problems
Weight gain
Memory and concentration impairment
That's why it's so important to learn healthy ways to cope with your life stressors. Simple learnings such as breathing techniques, concentration and focus to achieve clarity & remove 'fog' which is often associated with stress are essential to achieve a better, healthier life.
Al's Qualifications
Advanced Diploma Myotherapy
Diploma Remedial Massage
Cert. Lymphatic Drainage
Cert. Shiatsu Practitioner
Reiki Master & Teacher
Diploma of Holistic Healing
Advanced Certificate of Sports Nutrition
Certificate of Health & Nutrition
Certificate of Exercise Rehabilitation
Certificate of Fitness Instruction
Strength & Conditioning Coach Reg.

Cert 4: Hypnotherapy
Join our Elite+ Membership